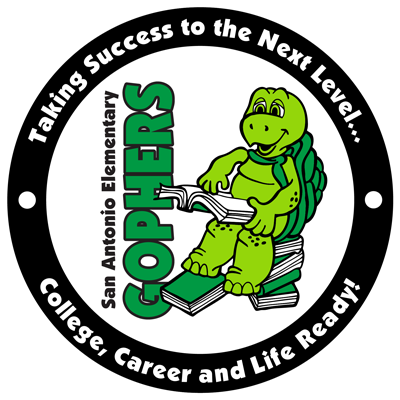 San Antonio Elementary School
Principal: Kimberly Anderson
Assistant Principal: Donna College
32416 Darby Road
Dade City, FL 33525
Phone: (352) 524-5300
Fax: (352) 524-5391
Pasco County Schools was awarded the District of the Year- Medium Sized Cambridge District. Every year Cambridge International awards students across the U.S. for their successful performance on the Cambridge International examinations.  This year, in addition to...
read more
Help us celebrate Dr. Seuss this week!  Each day, we will feature a different book! Tuesday: Fox in Socks Day- wear your crazy socks! Wednesday: Lorax Day- wear an orange or yellow shirt! Thursday- Cat in the Hat Day- wear your own silly hat with a red shirt. Friday:...
read more
Wednesday, March 14th is Spring Picture Day.  Class photos and individual portraits will be taken on this day.  Click here to pre-order, or you may order online...
FSA Writing for all 4th and 5th graders will take place on Monday, March 5th.  The campus will be closed to all visitors and volunteers on this days.