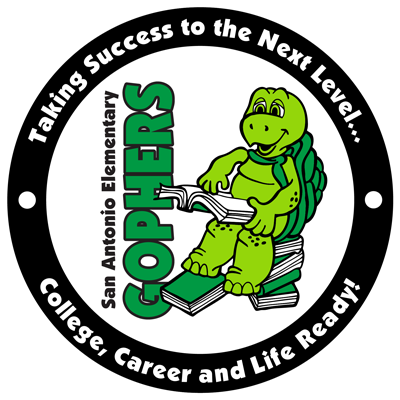 San Antonio Elementary School
Principal: Kimberly Anderson
Assistant Principal: Donna College
32416 Darby Road
Dade City, FL 33525
Phone: (352) 524-5300
Fax: (352) 524-5391

Money for 5th Grade Dedications and Yearbook pre-sales are due February 1st.  Dedications can be purchased for $5 and Yearbooks are $12.   Yearbooks will also be available for purchase when they arrive.  The cost will be $15.
read more
Student Leadership is collecting food for an Animal Rescue Shelter.  If you would like to donate food, there are drop off locations in the Media Center and Front Office.  Donations will be collected until January 31st.  Please contact Mr. Jacobowitz for more...
read more
No plans for dinner.......come support San Antonio Elementary School on Wednesday, January 24th at Al's Pizza.  The class with the most participants wins a PIZZA PARTY!
STEM Fair Make It Take It Night is Thursday, January 25th from 5:00-7:00 pm.  Backboards will be available.  Parents and students will be able to di-cut letters, print text for backboards, and much more.