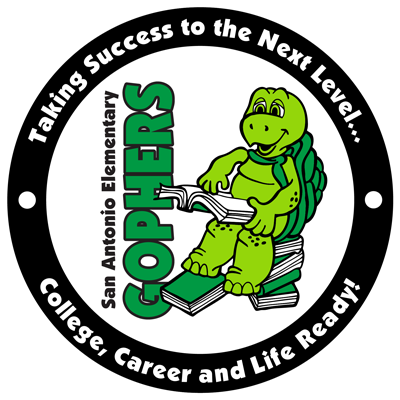 San Antonio Elementary School
Phone: (352) 524-5300
Principal: Kimberly Anderson
Assistant Principal: Donna College
32416 Darby Road
Dade City, FL 33525

Fax: (352) 524-5391
Questions?
Have a question or want to provide feedback? You're in the right place! Let's Talk! is designed to streamline communication by giving you a central location to submit a question, concern, or comment. Provide your contact information and someone from our school will get back to you very soon.
Help us celebrate our staff and make a Staff Shout Out!
Coping with Grief Find good resources to download here: https://apps.nasponline.org/search-results.aspx?q=grief+teachers+and+parents  FOR TEACHERS - WHAT TO DO: 1. Encourage students to feel and talk about their emotions. Listen! 2. Encourage your students to share...
read more
Premier Community HealthCare is offering $15 back to school physicals June 15th-August 31st.  Please review the flyer for more information. Back to School Physicals Flyer
Incoming Kindergarten families may register for the 2020-2021 school year on Wednesday, July 8th from 9:00 AM- 4:00 PM in the SAES Cafeteria.  Kindergarten Registration Flyer An appointment is required.  Kindergarten Registration Sign Up Welcome to Kindergarten At...
Beginning on Tuesday, June 2, the school district student feeding program will transition to the summer feeding schedule, which will include 25 drive-thru feeding sites and 10 school bus stop sites. The drive-thru sites and the bus deliveries will take place on...