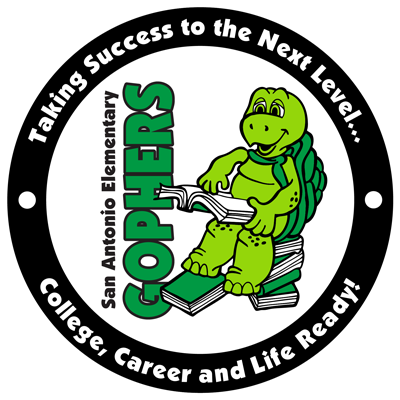 San Antonio Elementary School
Principal: Kimberly Anderson
Assistant Principal: Donna College
32416 Darby Road
Dade City, FL 33525
Phone: (352) 524-5300
Fax: (352) 524-5391
Dental Van offers Free Oral Health Program
District of the Year Winner for Cambridge
School Safety Town Hall Meetings
A communication conversation about our children's safety
Wednesday, May 2, from 6 p.m. to 8 p.m. at River Ridge Middle/High School
Monday, May 7, from 6 p.m. at Wiregrass Ranch High School

Come join us Thursday, February 15th for our first Beef O'Brady's Night from 3:00 pm- 9:00 pm.  A portion of the profits are donated to San Antonio Elementary.
read more
Find out more about February 2nd, 2018, Children's Dental Day.
STEM Fair Make It Take It Night is Wednesday, January 31st from 5:30-7:30 pm.  Backboards will be available.  Parents and students will be able to di-cut letters, print text for backboards, and much more.