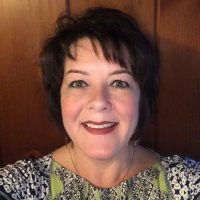 Mrs. Anderson began her 27 years in education in Pasco County as a middle school and high school science teacher.  Seventeen years of her career has been in school administration ranging from pre-kindergarten to adult education. A proud graduate of Zephyrhills High School, Mrs. Anderson went on to complete her Bachelor's of Science from the University of South Florida and her Master's of Educational Leadership from National Louis University. Mrs. Anderson is the wife of a retired Pasco High School art teacher and mother of five, including a Pasco High School teacher and a Leon County elementary teacher. Mrs. Anderson enjoys participating in philanthropic events in the greater Tampa Bay area.
Mrs. Allison, Assistant Principal
Jeannette Allison began as a teacher in 2008 for Pasco County Schools after completing her bachelor's degree in education from the University of South Florida.
Throughout her career, Jeannette has taught at the elementary school level in kindergarten, 2nd, and 4th grade. While teaching, she has led PLCs and has been involved in several leadership teams to help improve student achievement.
Additionally, Jeannette has been dedicated to helping develop new teachers at both the school and district level. She enjoys making sure that every new teacher feels confident to deliver high-impact instruction, make decisions based on data, and are equipped to provide a family culture inside their classrooms.
After completing her Master's degree in Educational Leadership from Saint Leo University, Jeannette took on an Admin Internship position at Pasco Elementary, where she could put what she learned from her education into practice.
Everything that Jeannette Allison has done has led up to this moment of accepting the Assistant Principal position at San Antonio Elementary. She is excited to work alongside Kimberly Anderson to help every child feel loved and important as they become ready for college, career, and life.